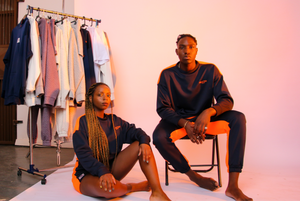 CRAFTED Nairobi
CRAFTED Nairobi, a visionary clothing and design company, was founded in 2020 by Wana Muthama in Nairobi, Kenya. Drawing from her six years of experience in the hospitality industry, Wana recognized the vital role uniforms play in our daily lives.

At CRAFTED Nairobi, we embrace the concept of everyday uniforms, engaging in conversations about which garments and objects can best facilitate our daily routines with ease and comfort. We aspire to create innovative, functional, and stylish solutions that seamlessly integrate into your life.

Join us on this exciting journey as we explore and redefine the notion of uniforms for the modern world.